The Reily Foundation
Practical support, education and advocacy for parents navigating the Child Protection System 
2023 Workshop Schedule
Dates for the 2024 Workshop Series will be released soon
| | |
| --- | --- |
| Showing Up for Your Kids Workshop Series for Mums  | February 15th & 22nd |
| Showing Up for Your Kids Workshop Series for Dads | March 20th & 27th |
| Be Present for Life | March 22nd |
| Showing Up for Your Kids Workshop Series for Mums  | May 24th & 31st |
| Showing Up for Your Kids Workshop Series for Mums  | August 16th & 23rd |
| Showing Up for Your Kids Workshop Series for Dads | September 18th & 25th |
| Be Present for Life | September 27th |
| Showing Up for Your Kids Workshop Series for Mums Register Now | November 15th & 22nd |
Showing Up for Your Kids Workshop Series for Mums and Dads 
A two-day workshop is delivered separately for mums and dads to ensure a safe environment which fosters genuine engagement and participation. These workshops have helped hundreds of parents who are navigating the child protection system to make positive life changes for the benefit of their children.
Participants work through understanding the child protection system processes and expectations of DCP. An experienced lawyer joins us to give insight into the possible pathways once a child has been removed and how to navigate the legal aspects. Participants bring along their own case plans document and time is spent collectively and one-on-one to assist in familiarising parents with the document and determining their next steps. This session also focuses on how parents can make the most of access visits with their child by making meaningful connections and understanding connection impacts from a child's perspective.
Be Present for Life Workshop
When children feel loved, valued, and supported by their parents, they develop a sense of trust and confidence in themselves and the world around them. This emotional security helps them manage stress, build resilience, and form their own healthy relationships later in life.
Reily offers a three-hour research-based, intensive workshop for parents with children on 18-year orders that supports parents to foster a healthy attachment and maintain a connection with their child. Parents learn how to make the most of access visits with their child and understand how parents can remain involved in the decision-making of their child's care needs.
 If you would like to register for a workshop or to find out further information, please contact us.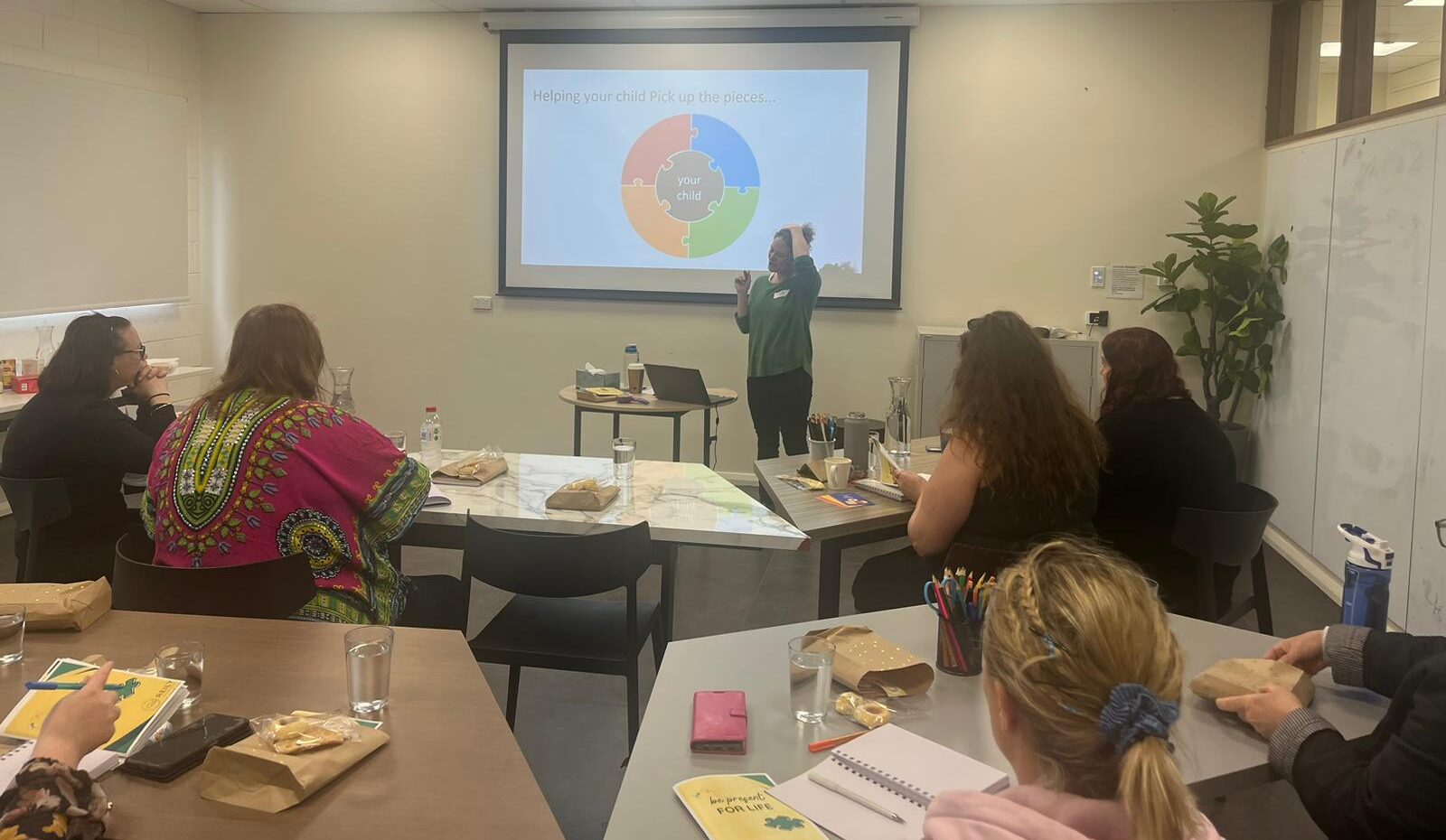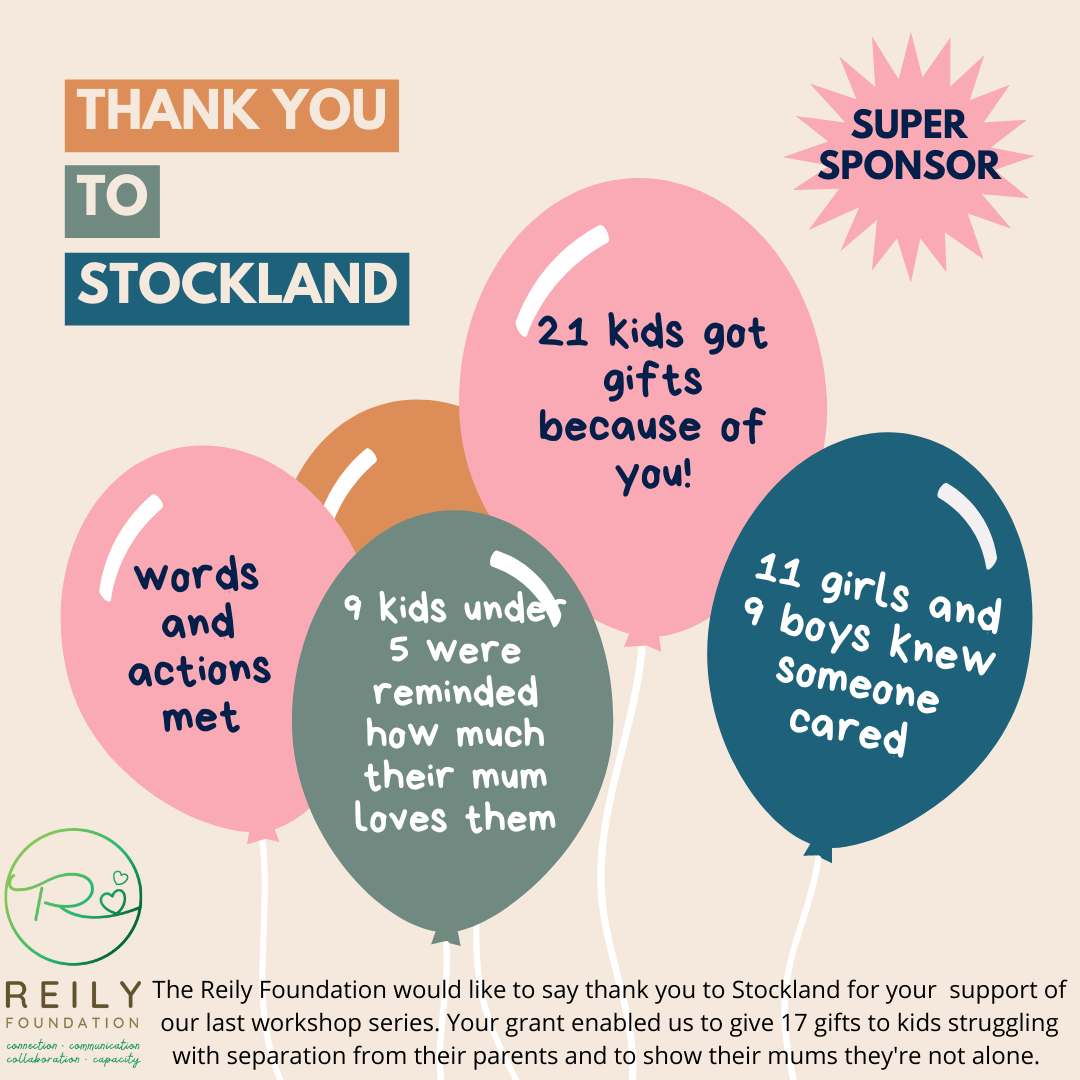 We would like to thank the generosity of Stockland and Good2Give for partnering with us on our Showing up for your Kids Workshop. It has taken a village to create this workshop and we are grateful that you have become part of this village for mums navigating the child protection system.
#ittakesavillage
#showingupforyourkidsworkshop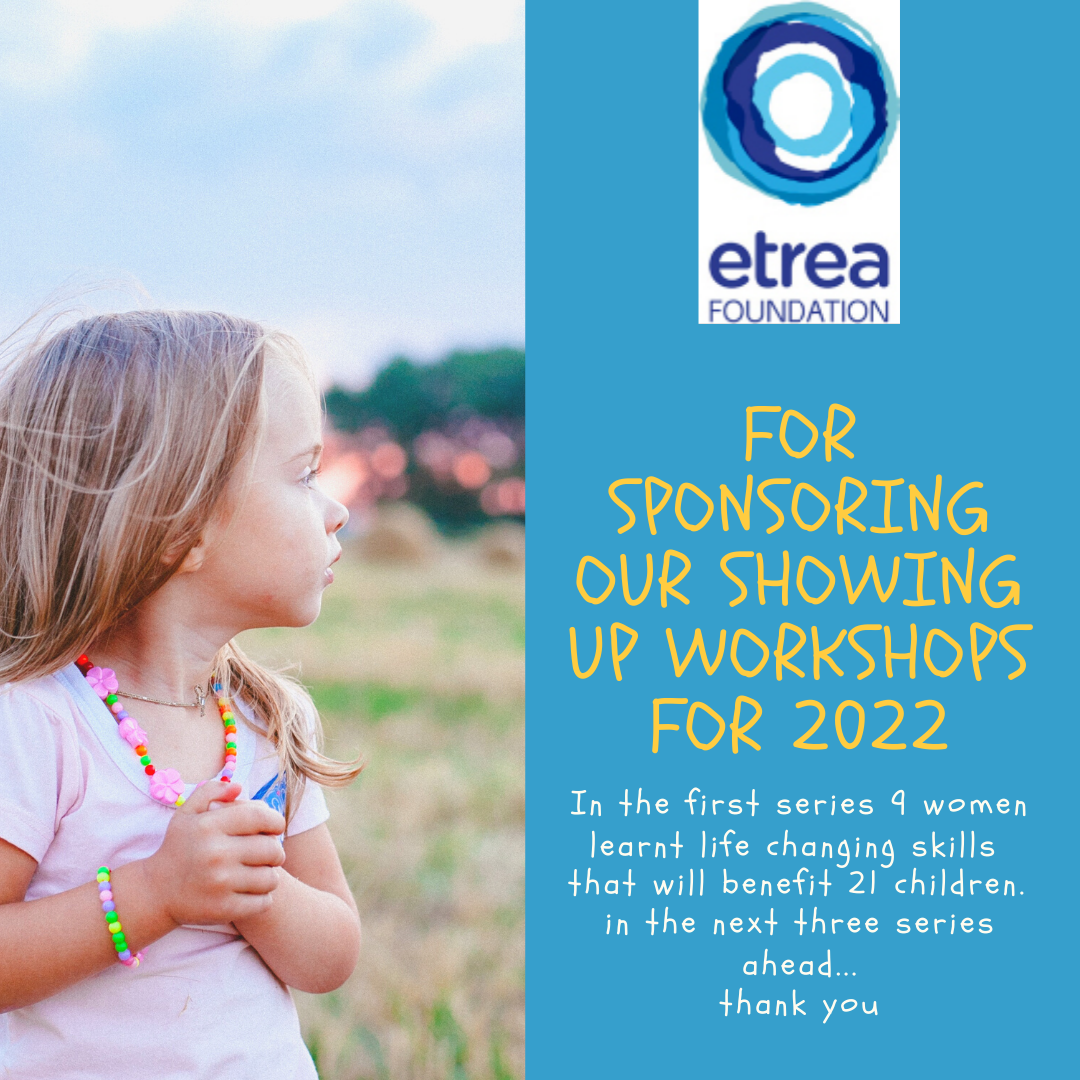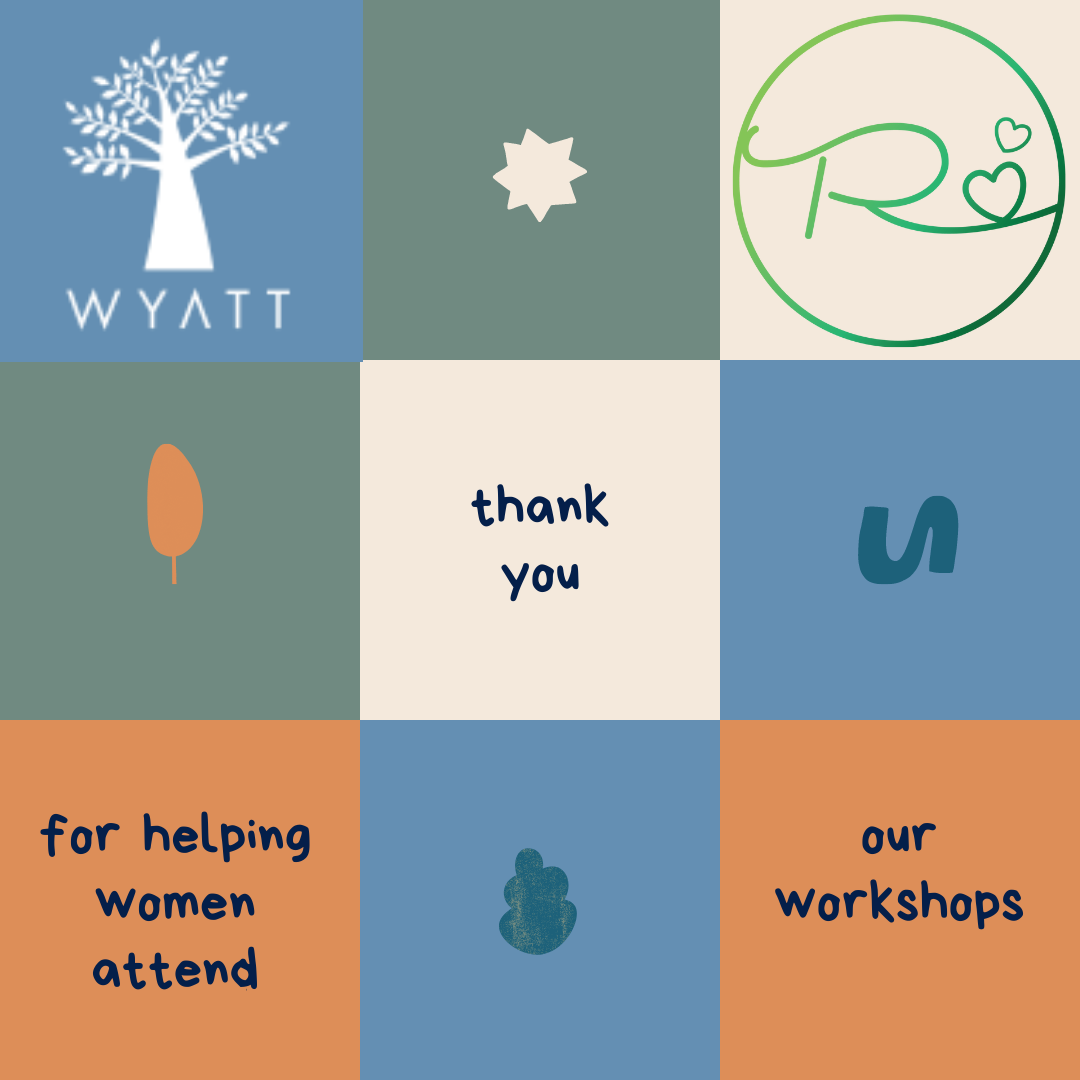 "This Workshop is life changing and it has changed the way I am looking at everything." 
Mother of 2
"I now understand the DCP [Department of Child Protection] concerns and where they are coming from." 
Mother of 5
"This Workshop is empowering and I have gained my confidence back." 
DV Survivor, Mother of 1
"I really enjoyed the Workshop, it was really good to feel heard and not judged". 
Mother of 3
Head Office
The Reily Foundation Incorporated
183 Port Rd
Hindmarsh SA 5007
ABN: 13 783 916 782
South Australian Fundraising Licence: CCP3952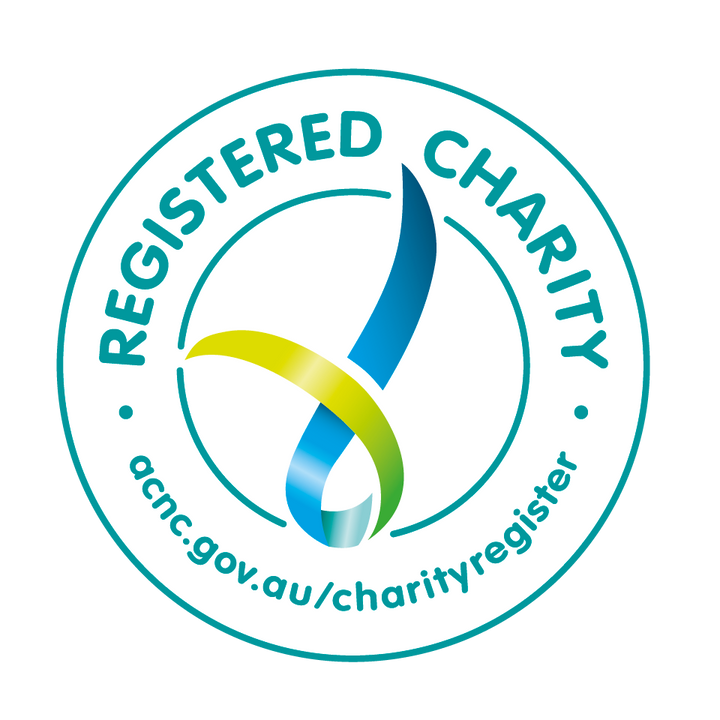 OFFICE HOURS
Monday to Friday 9am to 5pm